You can advertise on this blog through many usual ways. For advertising with banners, you need to provide banner in jpg, png or gif format and banner need to be related only from IT sphere, mobile telephony, technology, e-services and similar branches closely related to IT. Banner need to have size of about 100KB or less. Clicks tracking is on your side and Analytics. Banner offer is related only to main, Serbian version of blog (99% of total visits are related to there).
Banner price is 30€/month for any positions on blog and you can pay over PayPal to us. If you want to be advertised for more than 6 months, price is 20€/mo. Banner positions and dimensions you can see on next photo.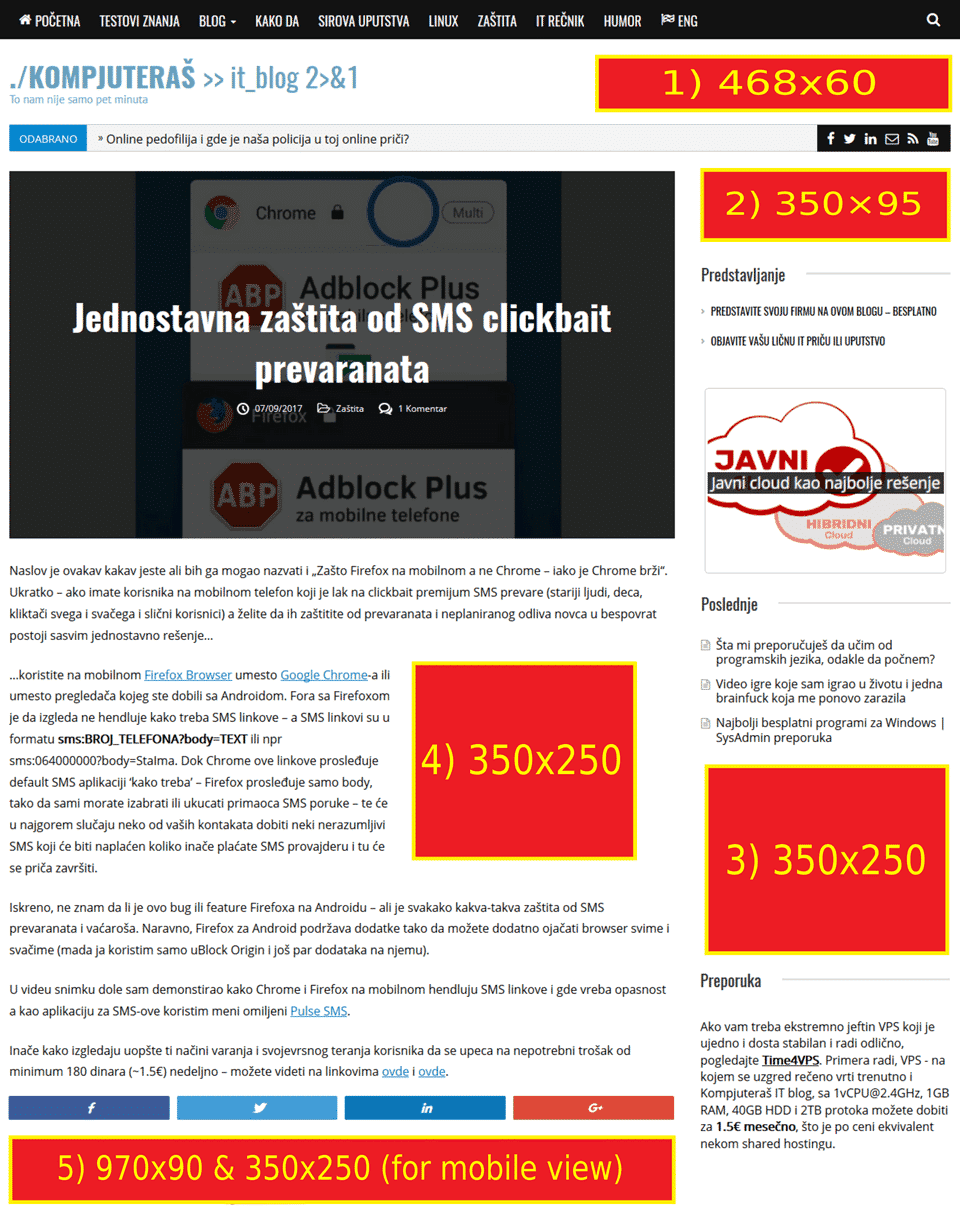 Other advertising options
On Kompjuteraš IT blog is possible to be advertised by:
Sponsored texts written from your side – 40 € per post
Review written from my side – 200€ per post and free example of your product for testing purpose.
Other types of advertising that come to your mind and can be interesting, but without 'We will provide to you [only] free license' and similar 'null'. Minimum fee….please read again point 1 and 2, you will find it there.
Only PayPal payments are accepted.
If you are interested for advertising on blog and you are OK with terms above – be free to contact me from this contact form.